Google Marketing Tools
The best Google Tags extension for OpenCart. Always up to date and validated by Google Experts. Universal GA & GA4 - Google ads - Dynamic remarketing - Merchant center - Facebook pixel + Facebook API conversions + event deduplication

Google Marketing Tools
The best Google Tags extension for OpenCart. Always up to date and validated by Google Experts. Universal GA & GA4 - Google ads - Dynamic remarketing - Merchant center - Facebook pixel + Facebook API conversions + event deduplication
Main features
Google Tag Manager - Last GTM technology
Google Optimize - To A/B testing
Universal Analytics / GA4 - Compatible with USER ID | Track pageview | Live events
Google Enhanced Ecommerce - Measuring cart events | Product & promotion impressions & clicks | Configure your own multi-channel funnel & more!
Google Ads (Adwords) conversions - Complete Conversion Tracking purchases | Negative conversions compatible
Google Reviews - Connect with your merchant center | Google Reviews after purchase order
Google Dynamic/Standard remarketing- Compatible with dynx | All views tracked | Set prefix or sufix to ecomm_prodid
Google Rich Snippets - Product details | Product user reviews | Validated by Structured Data Testing Tool - Google
Facebook API Conversions + Facebook pixel + event deduplication - Track pageview | Add to cart | Add to wish list | Purchases
Pinterest Pixel - Full pages tracking | Cart event | Purchases
Hotjar Tracking - Full pages tracking
Crazyegg Tracking - Full pages tracking
Bing Ads conversions - Full pages tracking | Cart event | Purchases
Criteo OneTag tracking - Full pages tracking | Purchases
Mailchimp campaign to abandoned carts
Feeds generator: Google Marketing Tools offers the possibility to generate XLM / CSV feeds of your products for more than 20 different external markets. It has compatibility with CRON JOBS so that stores with a high volume of products and traffic, can generate their feeds automatically without any problem at the time that they configure on their server, avoiding performance problems and server limits. Compatible with Google Taxonomy.
Feed - Google Merchant Center (shopping): Compatible with all countries allowed by Google | Google category taxonomy in all languages | Size, color, gender, age_group, material, custom label, multipack - Demo
Feed - Google Ads (Adwords google business CSV): CSV format to countries that can't upload products to merchant center - Demo
Feed - Facebook catalog: Google category taxonomy in all languages - Demo
Feed - Google Product Reviews - Demo
Feed - Google Promotion - Demo
Feed - Twenga - Demo
Feed - Criteo - Demo
Feed - Bing Merchant - Demo
Feed - Doofinder - Demo
Feed - Glami - Demo
Feed - Kelkoo - Demo
Feed - Shopalike - Demo
Feed - Shopmania - Demo
Feed - Wish - Demo
Feed - Geizhals.at - Demo
Feed - Heureka - Demo
Feed - Nokaut - Demo
Feed - Skroutz - Demo
Feed - Trovaprezzi.it - Demo
Feed - Compari.ro - Demo
Feed - Ceneje - Demo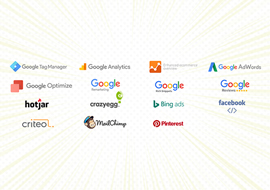 Full tags compatibility
Google Tag Manager, Universal Google Analytics & GA4, Google Enhanced Ecommerce, Google Rich Snippets, Adwords Conversions, Google Dynamic Remarketing, Facebook API conversions, facebook pixel, Criteo One Tag, Bing Ads… We always think of our customers, we add labels on demand.
Feeds generators
Forget the old methods of inserting external tags in your shop, only causes problems, conflicts and confusion in your statistics, "A tag to govern them all", with Google Marketing Tools you will manage all your external tags across your Workspace.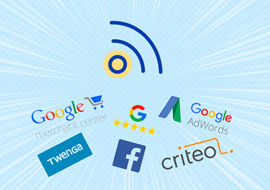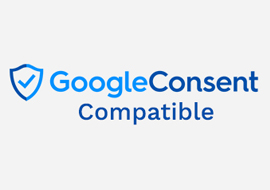 Google Consent compatible
* This functionality is optional. Google Consent allow you track basic user data even if cookies wasn't accepted. Google Marketing Tools includes a customizable cookie bar where user will can accept/decline all cookie types (ad_storage, analytics_storage, functionality_storage, personalization_storage, security_storage).
Save a lot of time time/money
Whether you are a merchant or a company specializing in marketing, Google Marketing Tool will help you save time and money without limit! Only a few minutes are enough to install and configure this wonderful tool, forget about the rest!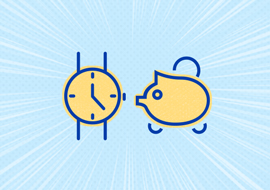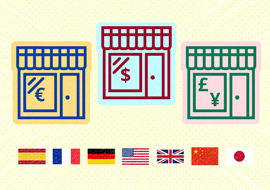 Multistore compatible
Different configurations to all your internal opencart stores as well as different feeds configurations to your differents marketing campaigns.
Mailchimp Abandoned Cart Campaigns
Sync your mailchimp with clients that did not complete purchase to start reminders campaigns. Even if it is a guest client, a link is generated to restore the uncompleted shopping cart.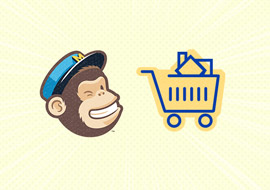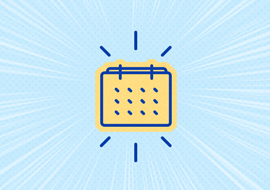 Always up to date!
Since January 2014 Google Marketing Tools was the most completed tags extension, always in continuous growth and with the support and review of Google SEO experts in each new addition. More than 5000 shops guarantee the satisfaction of this product. Do you join us? =)
The best support!
With more than 8 years in Opencart, thousands of customers satisfied with our services and products, DevmanExtensions is one of the most highly regarded companies in opencart marketplace. Enjoy of the best support, all problem solved in less than 24 hours!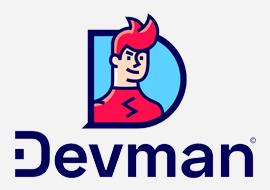 Additional information
Super easy install in 1 minute -> VIDEO
Video tutorials, make it easy! -> VIDEOS
Compatible with all the most famous themes (Journal 2, Journal 3, shoppica...)
Compatible with all the most famous checkouts (Quick n Easy checkout, Ajax quick checkout, One step checkout, super checkout...)
All tags are inserted in ONE UNIQUE CODE, forget old methods that cause a lot of problems and incompatibilities.
Include video tutorials.