Options combinations
Combine options in your products, individual data for each option combination

Options combinations
Combine options in your products, individual data for each option combination
Main features
Make UNLIMITED options combinations levels.
COMPATIBLE WITH IMPORT EXPORT PRO! BULK EXPORT/IMPORT OPTIONS COMBINATIONS!
Compatible with all templates (Using "Generic functionality")
All frontend texts are configurable and multilanguage compatible.
Options bullets in products list view (FULL Theme compatibility ONLY)
Stock control in "Add to cart" button for options combinations without enough stock.
Main gallery live change images (FULL Theme compatibility ONLY)
Options like images, Options like texts.
EACH COMBINATION OPTIONS CAN HAVE THIS INDIVIDUAL DATA

3 images
SKU
UPC
Model
Price (by customer group on/off)
Multiple Specials
Multiple Discounts
Points (by customer group on/off)
Weight
Dimensions (Length, width & height)
Extra text
Subtract stock (on/off)
Additional information
Option combinations - Product variants: Ideal for sizes, colors, capacities, dimensions...
You can configure Options combinations in frontend zone pressing in main menu red button "- DEMO - Options combinations configuration -", or accessing directly to this link. After choose your configuration press in blue button "Apply selected configuration" and system will redirect to home..
ADMIN DEMO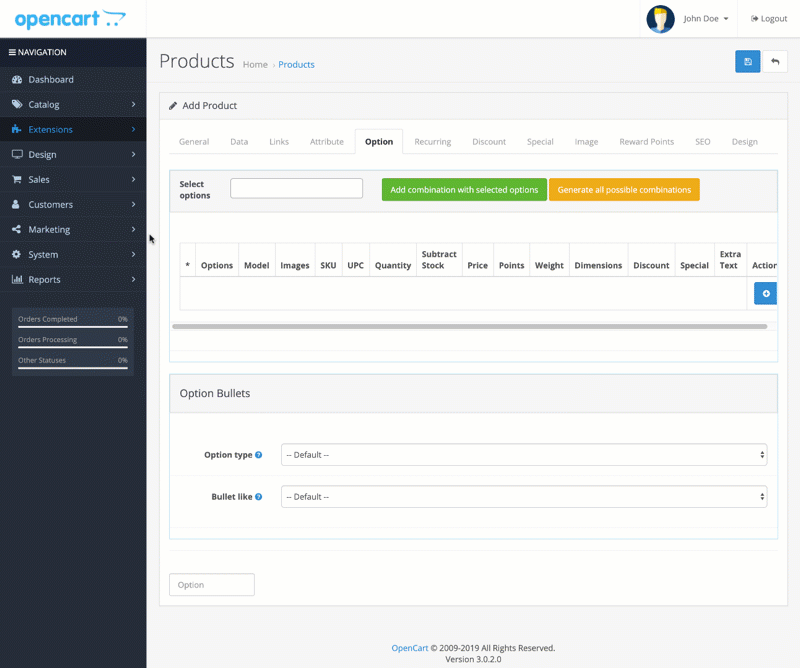 BASIC THEME COMPATIBILITY "GENERIC FUNCTIONALITY" DEMO. COMPATIBLE WITH ALL THEMES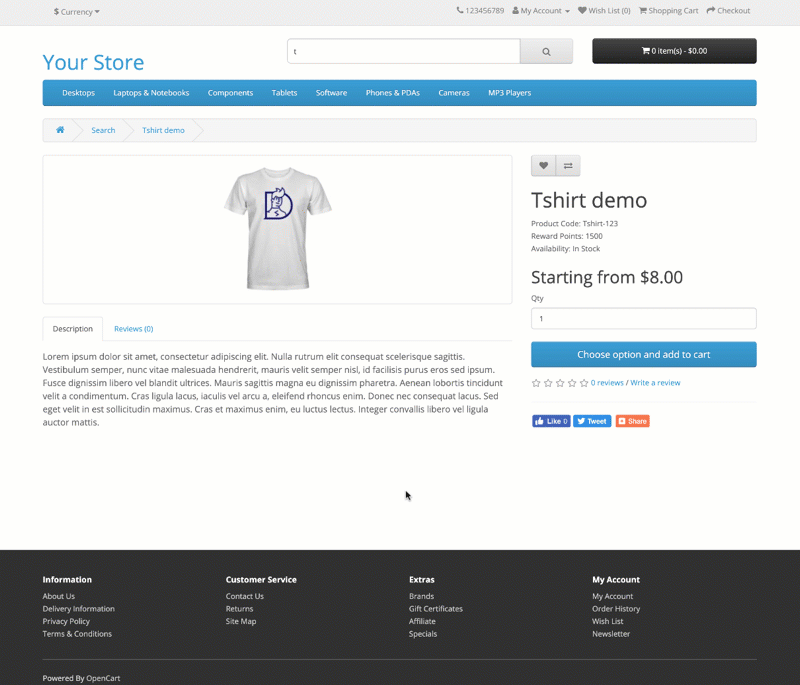 FULL THEME COMPATIBILITY DEMO
This mode is compatible with themes listed in "FULL THEMES COMPATIBILITY LIST" you can find it at bottom of this page. If you want FULL compatibility in a theme that is not in this list you can ask for a quote.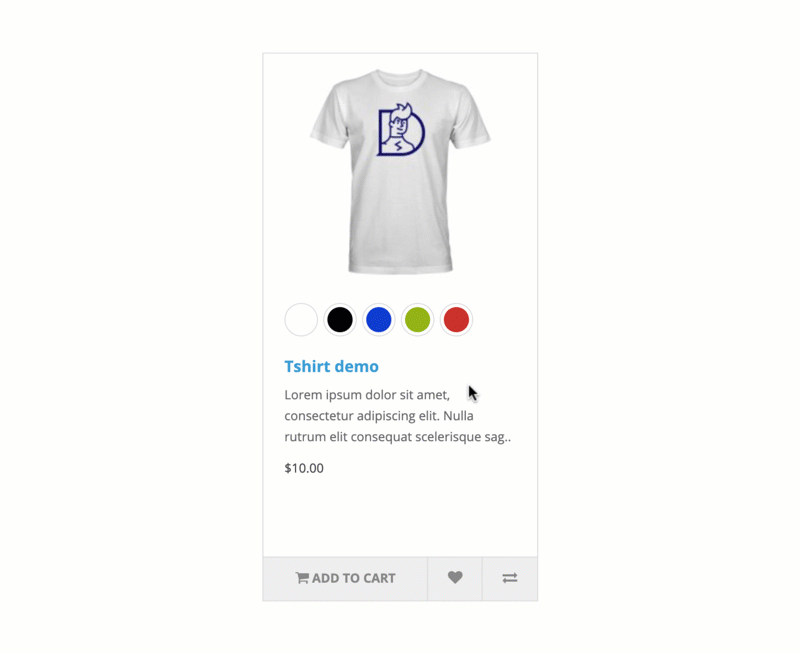 FULL THEMES COMPATIBILITY LIST
Opencart 2
Default theme
Journal 2
Journal 3
Opencart 3
Default theme
Journal 2
Journal 3
IMPORTANT NOTE BEFORE PURCHASE
We can not guarantee the correct functioning with external themes or external modules that are modifying essential parts used by this extension (for example product options).
About external themes: Remember that you can use "Generic mode" for your custom template. If this functionality is not enough for you and you need FULL compatibility, ask for a quote and our team will offer you the best price for it.
About external modules: If you have external modules that is changing critical product parts that can entry in conflict with this extension (like product options) is possible that you will have incompatibilities which needs to be solved by a quote, ask for a quote and our team will offer you the best price for it.
An incompatibility with your theme/extension is not motive of refund, we have to do a budget to adapt plugin to your needs. The refund will be applied in case that the custom develop is not possible. If you have doubts before purchase it, ask for possible extra quotes to our team.